Over 30 years of experience.
We provide prompt, professional, courteous home inspections that are unbiased and the sole property of the client.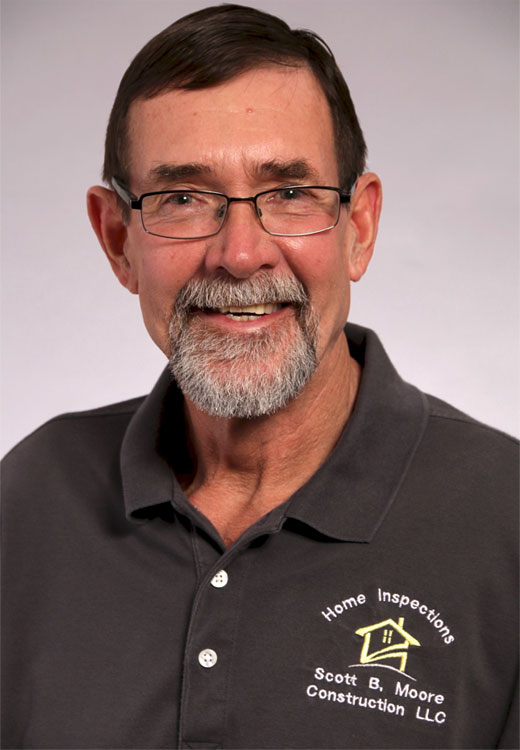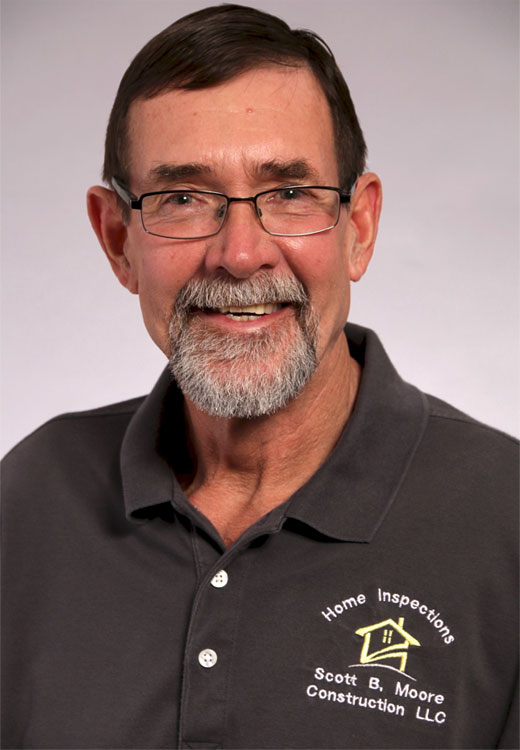 Scott B. Moore is an Oregon Certified Home Inspector and a Board Certified Master Inspector of InterNACHI (International Association of Certified Home Inspectors). With over 30 years of experience in the construction industry, Scott knows houses.
Whether you are buying or selling a home, Scott is the inspector that Jackson County residents trust. Backed by many years of experience and customer satisfaction, Scott is the home inspection expert that will help you make a confident buying decision.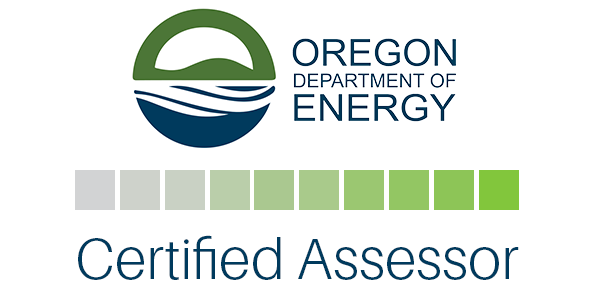 Assessor ID: OR-ODOE-0103
Scott is now the only inspection company in Southern Oregon who is certified with the state and Department of Energy to perform a Home Energy Assessment and provide a Department of Energy verified score. The Home Energy Score calculates what the average energy consumption of the property should be along with equipment efficiency. Windows, mechanical and insulation values along with square footage are assessed to create this score. The Home Energy Score can be a very helpful tool for a buyer when considering long term costs of operation. For sellers, the Home Energy Score is a helpful tool to advertise the energy efficiency of a home. The Home Energy Score can be bundled with a whole house inspection or done as a stand alone service. Click Here to see a sample report.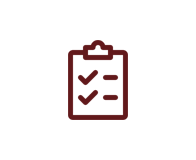 ---
Services
---
---
We provide concise, easy to read, room reports with pictures to validate our findings within 24 hours of the inspection. Our services are always thorough and unbiased.
Our services include:
---
Pre-Listing Consultation
Pre-Purchase Property Inspections
Building Inspection
Progress Inspection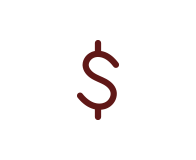 ---
Pricing
---
---
Prices vary according to the size and age of the structure. A typical inspection will run about $400, with next day reports in a normal circumstance.
Types of structures we inspect:
---
Residential
Mixed Use Structures
Light Commercial Structures
Scott is awesome! His inspection was affordably priced, but in this case, we got much more than we paid for! When we arrived at the tail end of his inspection on the home, he was friendly and extremely helpful. He gave us a summary of the top concerns regarding the home - taking the time to give us visuals on those areas of concern - and then he took the time to answer our (many, MANY) questions.

Scott was a pleasure to work with! He was on time, and was very helpful with questions. My wife and I received his inspection report and it was very thorough and easy to navigate. Scott included pictures that were very helpful for us to review. I would recommend Scott to anyone.

Scott is your best choice for home inspection in the Rogue Valley. Not only are his prices reasonable, his reports are the most thorough I've ever seen. Too many inspectors miss things that should have been caught and I've had friends lose thousands in repairs after purchasing a home. Scott will take the time needed to fully inspect a property, including taking photos for reference, and write a report that leaves nothing out.
CONTACT US TODAY
(541)-621-1793

Address
240 Willow Bend Way
Central Point, OR 97502

Phone/Email
(541)-621-1793

Hours
M-F: 24/7
Sat-Sun:
By Appointment

Schedule An Inspection
---